October Meeting to Feature Keith Napolitano, with the University of Nebraska Foundation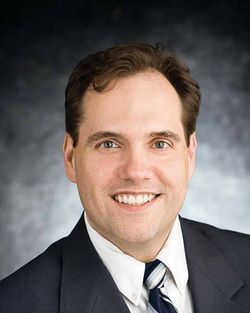 Join the Charitable Gift Planners of Nebraska in person, for our next meeting on Friday, September 1, 2021. This meeting is sponsored by, First Nebraska Trust.
Our presentation will by delivered by Keith Napolitano. Keith's presentation will focus on "Planned Giving in Five Graphs."
We will begin at our normal time of 9:00am with networking, followed by the start of the presentation promptly at 9:30am. We will be meeting at the University of Nebraska Foundation (1010 Lincoln Mall, Suite 300, Lincoln, NE). We are grateful to have Keith present, and looking forward to seeing many of our friends!
More on Keith Napolitano:
Keith has been with the University of Nebraska Foundation since 2007. He enjoys working with people who have been successful and now want to help others beyond themselves. Working at the Foundation has given him a connection to yet another "red" school — he has a Bachelor of Arts degree in political science from the University of Wisconsin, and he obtained his Juris Doctor from Cornell University.
To register for this event, click here